Home Mission Membership Facilities Banquet Catering Meetings Events and Lunches Contact
Welcome to the Royal Canadian Legion Branch 52
Peterborough, Ontario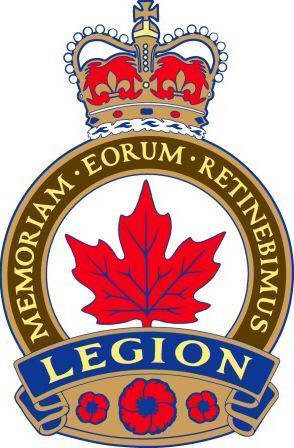 "The Friendliest Branch in the Kawarthas"
---
Our mission is to serve veterans,
which includes serving military and RCMP members
and their families,
to promote Remembrance
and to serve our communities
and our country.
---
Home Mission Membership Facilities Banquet Catering Meetings Events and Lunches Contact
We currently have a healthy membership reaching approximately 850 members in 2019. Our Legion is a community within itself. Whether you've served in the military or not, becoming a Legion member is easy! It's a great way to socialize – we have live entertainment, social events, euchre games and lots of other activities. All new members are welcome! We offer great opportunities for socializing.
Seniors Dinner and Meeting Group that meets monthly.

Wednesday Men's Dart League

Thursday Afternoon Senior Shuffleboard

Friday Night Mixed Dart League

Saturday Afternoon Mixed Shuffleboard League

Tuesday Nights in the summer we have a barbeque and Cruise Night

Every Saturday Night we have entertainment in the Lounge

Twice a week on Thursday and Saturdays are meat draws.

Tuesday to Friday we serve a homemade lunch in the lounge
The membership process is very easy. We ask that you come in and fill out an application. You can do this either in the office or right in the Lounge. The Membership Committee can tell you about the Legion activities and if you would like to be involved in activities that interest you, we'll tell you how to sign up. It's that simple!
Types of Membership
Non-Members Welcome!
We are now open to the public. You do not have to become a member to come in and enjoy our lounge and comradeship. However, we require a membership if you would like to join a league (Shuffleboard, darts, etc) or join a committee. We also do require a $5.00 cover charge for Saturday night entertainment if you're not a member.
Ordinary
You may be eligible for Ordinary membership if you have served or are serving in: The Canadian Forces or Her Majesty's Forces (including regular force or reserve force under class "C" service); or the Forces or underground forces of any of Her Majesty's allies in any war, conflict or police action in which Canada was involved; or the Merchant Navy or non-military services in an actual theatre of war in which Canada was involved; or Her Majesty's reserve forces including Cadet Instructors on the Cadet Cadre for not less than one year; or The Royal Canadian Mounted Police or The Royal Newfoundland Constabulary for not less than one year; or the Forces of a country while that country was a member of NATO or NORAD in alliance with Canada; or the Forces of the United States; or the Vietnam War with the Armed Forces of the United States, Australia, New Zealand, the Republic of Korea or South Vietnam, and were a Canadian citizen or Commonwealth subject at the time of service; or the Canadian Coast Guard as an officer or crew member who has two or more years active service on the high seas or inland waterways; or a city, municipal or provincial police force as a police officer for not less than one year.


Associate

If you do not qualify for Ordinary membership you may be eligible for Associate membership if you: are the child, stepchild, adopted child, grandchild, sibling, niece/nephew, widow/er, parent or spouse of someone who is or was eligible for Ordinary membership; or are the child of an Associate member; or have served in The Royal Canadian Sea, Army or Air Cadets for not less than 3 years; or have served as a cadet civilian instructor for not less than 3 years; or have served as an officer in the Navy League of Canada for not less than 2 years; or have served in the Polish Armed Forces after WW II below the rank of officer; or have served in a City, Municipal, Volunteer, Un-organized Territories or Federal Fire Service for not less than one year are the spouse, parent or sibling of an associate member who qualified subject to the above criteria.
Affiliate Voting
If you do not qualify for Ordinary or Associate membership but support the aims and objects of The Royal Canadian Legion you may apply for Affiliate Voting membership. Affiliate Non-Voting
If you are a non-Canadian citizen or a non-Commonwealth subject from an Allied nation and support the aims and objects of The Royal Canadian Legion, you may apply for Affiliate Non-Voting membership. These members shall have the same rights as all other members except the rights to vote and hold office. A member admitted under this Section is not permitted to apply for voting status unless otherwise qualified.
---
Membership Fees
The fee for a new member for a full year is $70.00
Renewals: Don't forget to renew for 2020 in September up to November 30, 2019 to get the early bird discount.
Please feel free to contact us if you have any questions at (705) 745-6361.
---
Home Mission Membership Facilities Banquet Catering Meetings Events and Lunches Contact
"The perfect place to create memories.
We'll help make your
event special."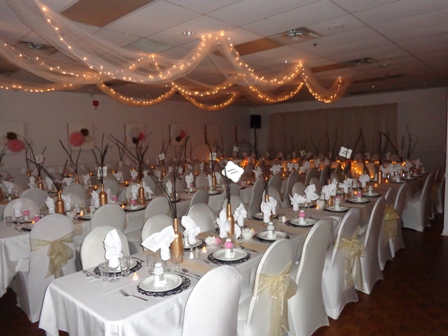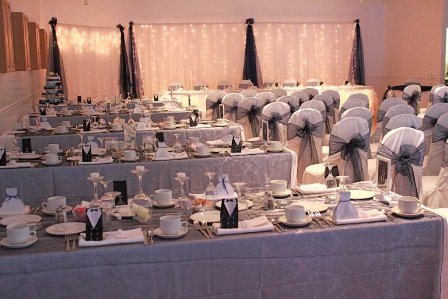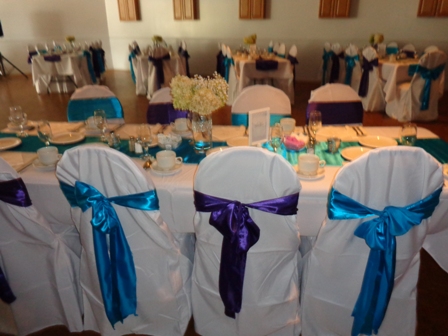 Event Planning
For that special event you are planning let us help take the worry and stress out of the mix for you. We offer catering services for a full banquet or a light or late lunch at a reasonable rate. Our facility is bright and airy, the floors are parquet and the colors are neutral yet warm and inviting. There is a licensed patio adjoining the banquet hall. The hall can be used to host weddings, Christmas parties, birthdays, anniversaries, Jack and Jill's and meetings. The entrance and hall are at ground level and are accessible for wheelchairs etc. Our banquet facility will accommodate 120 people and there are over 200 parking spaces available.
A word from a satisfied customer:




We would like to express our sincere appreciation to the Legion office, The Ladies Auxiliary and the bartender for making our birthday celebration such a memorable event. The service and friendly, helpful manner of all were exceptional. You are a fine example as to what the Royal Canadian Legion represents in our community. You have a wonderful well cared for facility and it was a pleasure to be able to host our party there.

The McCalls


---
Parties
We would be happy to host your party. If you just want a facility to hold it in. Our reasonable hall rental of $275.00 + HST includes the bartender and full bar for your function. We have a full selection bar and a fully licensed patio.
---
Home Mission Membership Facilities Banquet Catering Meetings Events and Lunches Contact
Our in house cook along with the Ladies' Auxiliary prepares home cooked meals for all your banquet needs.
All Menu items are prepared on site.
The following is a sample banquet menu:
Tomato Juice

Buns and Pickles

Tossed Salad, Coleslaw or Caesar Salad

Roast Beef or Roast Turkey and Stuffing or Ham or Chicken Cordon Bleu or Lasagna

Baked Potatoes, Mashed Potatoes, Roasted Potatoes or Scalloped Potatoes

Bean Medley or Carrots, California Mix

Cherry or Pineapple Cheesecake

Blueberry Pie or other selections

Coffee and Tea
There is always extra for those who need a little more and there are special rates for children. Our cook is more than happy to deal with any dietary needs.
Our meals are served buffet style to ensure that each guest will enjoy a hot meal.
The cost of this banquet sample menu is $30.00 per person. This price includes the hall rental, bartender, gratuity and HST. So for 100 people the total cost is $3,000.00.
---
Late Lunches
Our late or light lunch consists of sandwich platters, pickle trays, dessert squares, coffee and tea. This is prepared by the Ladies Auxiliary at a cost of $6.50 per person.

You may add cheese & cracker trays, fruit & vegetable trays at an additional cost.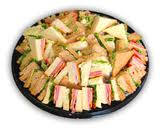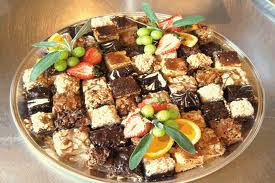 ---
Home Mission Membership Facilities Banquet Catering Meetings Events and Lunches Contact

If your organization is looking for a venue for meetings we are conveniently located near many hotels and are easily accessible from all highways. Whether it is a training session or a company get together we are equipped to handle all your needs.
The rental fee for a meeting or a function without a bartender is $226.00 (including tax).
We are a one level, accessible facility with ample parking.
---
Home Mission Membership Facilities Banquet Catering Meetings Events and Lunches Contact
From Tuesday to Friday every week we offer a hot lunch from 11:30 - 2:00. Our lunches are made right here by our in-house cook. All the lunches are homemade and cost only $7.50 (tax included). You do not have to be a member to enjoy one of our lunches. The Legion is open to the public during this time. Check out the following calendar for the lunch menu.
We have live entertainment every Saturday night in the lounge. For members the entertainment is free. For nonmembers there is a minimal cover charge of $5.00. We offer some great entertainment and it is a great night out for socializing and dancing. Entertainment starts at 7:30 p.m. and goes to 12:00 a.m.
We also put on Special Events throughout the year. Dinner shows, dances, Cruise Night, Golf Tournaments, Open Mic, Karaoke, etc. Check out the following calendar for entertainment and special events